Slot3D™
Newsletter
Visualize your warehouse at work
Summer 2016
Slot3D™ Welcomes New Sales Force Members
Slot3D™ is proud to announce three new additions to our sales team. Each of these individuals have a wealth of experience in the supply chain industry and I encourage you to reach out to your Sales Consultant. If you have not had the opportunity to speak with them yet, you will be pleased when you do, read below to learn more about them and what makes them valuable contributors to this team.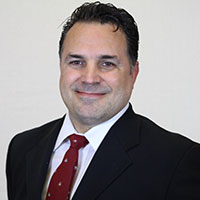 Steve Johnson
Slot3D welcomed Steven Johnson aboard in April. Steve lives in Indianapolis and has a wealth of experience in supply chain consulting and sales. Steve previously worked for enVista, a global supply chain consulting and IT services firm. Steve was responsible for West Coast sales selling Contract Analysis services that examined Global Freight Operations and fully automated the Bill Paying process. Before that, Steve worked in A Sales at Angie's List, a company located in Indianapolis providing paid subscription with crowd-sourced reviews of local businesses.
Steve comes from a large family growing up with 10 siblings. After leaving farm life, Steve attended Butler University. A little known fact: Steve was the captain of the Butler Cheerleading team and also was a Founding Member and Captain of Butler University Rugby.
Steve resides in Indianapolis with his wife and 2 children. In his spare time Steve has coached T-Ball, Softball, Soccer and basketball.
---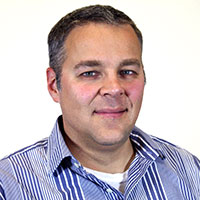 Eric Somheil
Slot3D is excited to welcome Eric to our sales force. Eric lives is the St. Louis metro area and has significant experience with Slot3D Software. Before joining Slot3D, Eric was an Engineering Project Manager at Save-A-Lot, a grocery discount chain based in St. Louis with over 1,200 locations. While at Save-A-Lot, Eric led the development of an IT and engineering structure that supported Distribution Center operations. This included identifying the correct mix of technology to support the Associates' performance-based pay and implementing work measurement programs for each direct labor job. Useful fact: Eric used Slot3D™ software to design, slot, and improve the workflow for many of the Save-A-Lot distribution warehouses. Eric is well positioned to assist his customers because he has working knowledge of the software, can tackle tough technical questions, and show you some tips and tricks he's learned along the way.
Eric loves how Slot3D™ "launches the 'Lean' journey for a company that recognizes the need to improve and is willing to engage their whole team." He has seen first-hand how Slot3D™ helps teams understand the financial impact of warehouse optimization.
In his spare time Eric enjoys woodworking. He even has a Grainger Mill and processes his own lumber from trees in wooded areas adjacent to his house. The woodworking highlight: building gazebo benches from sweet gum trees from the neighborhood. Eric has been married for 18 years and has 2 teenaged daughters and 2 Labradors.
---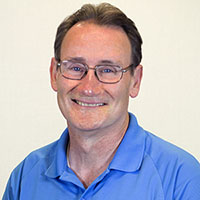 Bruce Trippet
Please welcome Bruce to the Slot3D™ team. He is the newest member of the team, joining us last month. Bruce resides in the Minneapolis / St. Paul area. Previous to Slot3D, Bruce was President of OpportunityLinks, a logistics consulting company that helped clients improve operations through lean / continuous improvement transformations. Before that, he worked with SuperValu, a leading grocery retailer as Corporate Director of Warehouse Operations.
Bruce loves how Slot3D™ provides a competitive labor advantage by helping put the right product in the right slot at the right time. When he ran a $1-billion sales perishable warehouse, he "dreamed of having a tool like this!"
Bruce is an avid runner and cyclist. He also enjoys spending time in his cabin in southern Minnesota canoeing and swimming in the adjacent lake. In his spare time Bruce likes to give back to the community as a Rotarian, Mason, Odd Fellow (yes, that's a real organization!) Toastmasters and volunteering at church.
Bruce met his wife while attending Montana State University and they have two daughters.
Visit the NEW Slot3D Website
The Slot3D team has been busy since the last time we talked to you. We have been busy following up on the contacts we made at Modex. Thanks to all for reading our emails, accepting our calls and even taking the step to become a Slot3D customer!
Slot3D had been focused on freshening our brand image. If you have not visited our new website, what are you waiting for!? Visit our new look at www.Slot3D.com. Our website is arranged into two key areas: A section for Owners and Operators which caters to the end user who plans to use Slot3D in their own facilities and the Consultant / Integrator section which caters to those of you who wish to help your clients optimize, design and slot their facilities. We suggest you visit both sections of the website and look around. While you are there, you can always download our new "Benefits of Slot3D" PDF. This PDF contains more in-depth information of the many unique features that sets Slot3D apart from the competition.
Finally, Slot3D's new feature video is on the website. This short video describes the key features and benefits of the software and is presented in an educational, engaging animated format. You can follow this link to view directly on YouTube.
Thanks for taking the time to read about our brand freshening and learning about the new Slot3D.com website.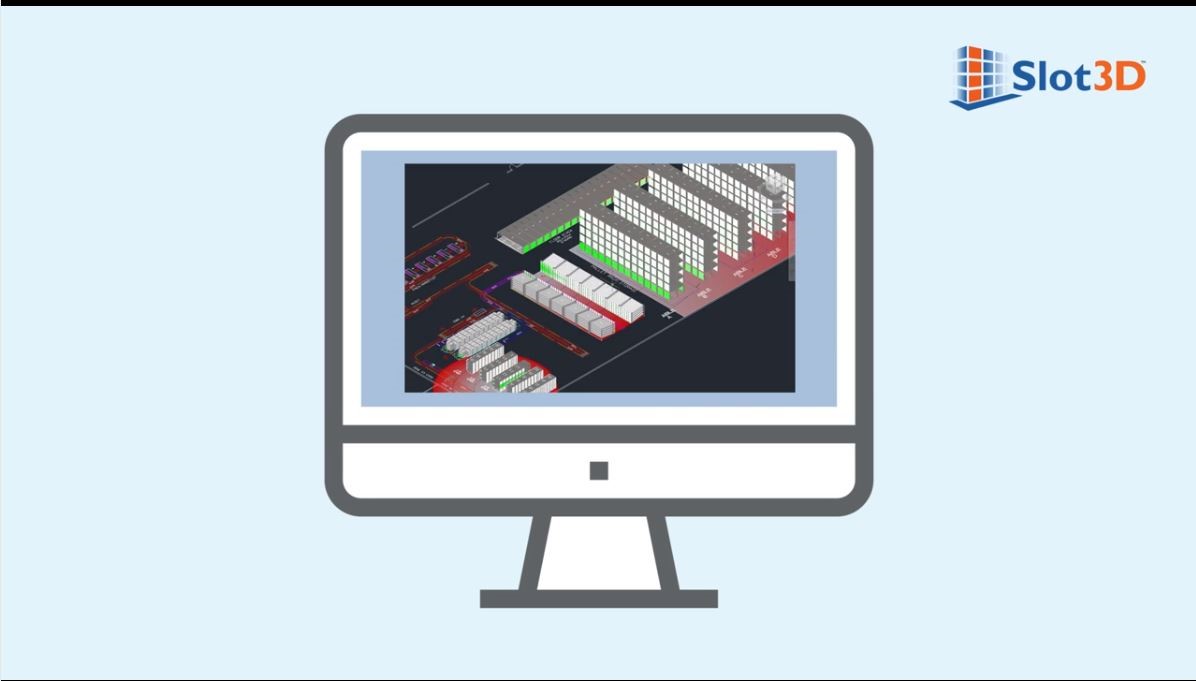 How do you know when it's time to Evict a SKU from a particular Warehouse Location?
The answer would be; when it is failing to any longer pay the rent for that space. It's not uncommon, that over time, the popularity of a SKU can dramatically diminish and no longer deserve to be located in one of the most efficient pick locations. When these conditions occur they can drastically affect the overall efficiency of order fulfillment operations.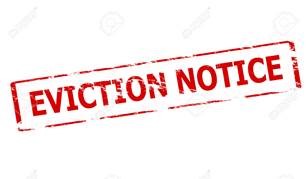 These circumstances can be difficult to detect because the popularity of certain SKU's change gradually over time. The problem with having them go undetected is that they continue to drag down the efficiency of order fulfillment and drives up the operating cost. The quicker these occurrences can be identified and rectified the better operations can maintain efficiency and control their operating costs.
Slot3D™ can be a valuable asset in this regard because it has the ability to detect these conditions and report them through what is called the "Squatters Report". This information allows the operation to move squatters from most productive locations, freeing up the slot for a more popular item and relocating it to an area containing slower movers. The ability to react quickly to these conditions can aid greatly in keeping control of operating costs.
The AutoSync Utility in Slot3D™ can also assist by automatically creating the "Squatters Report" on whatever the desired frequency might be. The more volatility there is in SKU popularity the more often it would be beneficial to run the report.
Now you see how you can serve your own Eviction Notice to poorly located SKU's with the help of Slot3D's Squatter's Report, using AutoSync to "hand deliver" the message.