Referral
Partner Program
Increase the life-cycle of your products & services
Referral Partners that embrace the partnership strengthen their customer relationships by reinforcing their commitment to the "Customer for Life" concept. The customer's adoption of Slot3D™ can help enhance and maintain the value of products and services offered by the referral partner.
Value Propositions for the partner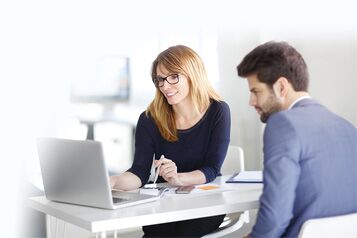 Understand the feasibility of changes in warehouse workflow and effective cost-savings strategy for implementation
Give more attention to cost factors by studying alternative solutions on one model
Identify workflow bottlenecks and improve throughput
Standardize facility production increases through tested best practices
Understand the preferred path to maximize warehouse capital investment for DBOM (Design, Build, Own, Maintain)
Simulate designs to improve warehouse performance, rather than having to change an existing facility layout later
What's my reward?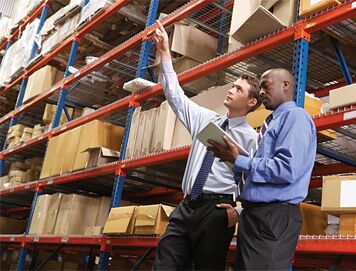 A custom-designed growth incentive program that fosters the shared customer approach between Slot3D™ and the Referral Partner based on each partner's
unique business model.
This program is ideal for Material Handling Integrators, Warehousing Consultants & Logistics Solutions Companies.
Our Valued Referral Partners
AHS is a full-service provider of integrated fulfillment and distribution solutions within the supply chain. Uniquely equipped with multiple service groups that provide the complete spectrum of services and products, we help streamline processes, improve employee productivity, and maximize return on investment.


Advanced Handling Systems
Click here to Visit This Partner


Radix Consulting Alliance was founded on the principles of providing solution excellence for our clients. We focus on developing solutions from which stable and sustainable outcome will provide the basis for supply chain, operational, and business success. We are an INDEPENDENT consulting firm operating only in the interest of our clients. We provide principal oversight on every engagement to insure the most positive results and deliver solutions that exceed expectations. Our consultants are seasoned professionals who can provide you with insight based on their application of best practices in your particular industry and their years of successful experience.


Radix Consulting Alliance
Click here to Visit This Partner


Siggins was founded in 1946. From its inception, the company has provided material handling and storage equipment to local businesses. With time and experience, the company has grown to become the leading provider of material handling solutions in the Midwest, and now provides complete turnkey design-build material handling systems in North America. The company has developed expertise not only in general material handling, but also in a number of vertical markets.


Siggins
Click here to Visit This Partner